We have mushrooms, mountain vegetables, and riches of the earth, as well as river fish nurtured in clear streams, all from Gero, and all for you. Please try our specialty dumplings and gohei-mochi rice cakes.
Banko-an (within Saijiki no Mori)
A cake set which incorporates seasonal vegetables and tofu, and "shiratama zenzai", a sweet soup containing flour dumplings prepared using mugwort. We also have desert "anmitsu" made with konjac and tomato.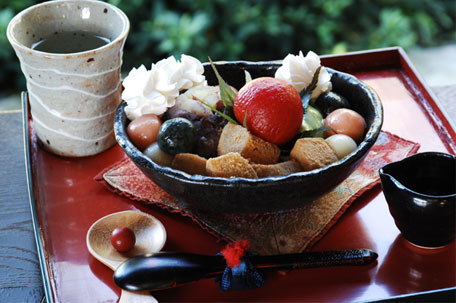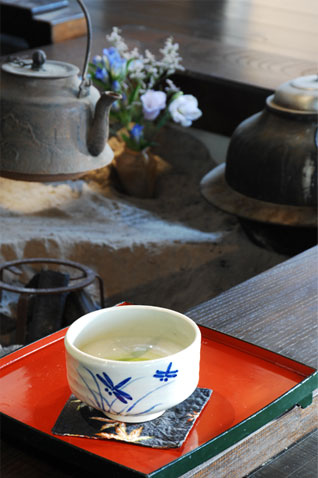 Ichikura (freshwater fish cuisine)
Ichikura's char-grilled freshwater fish is very popular.
There is also a corner where you can buy Hida's simple specialty produce on the spot.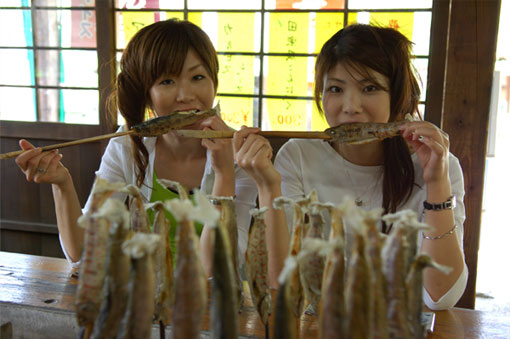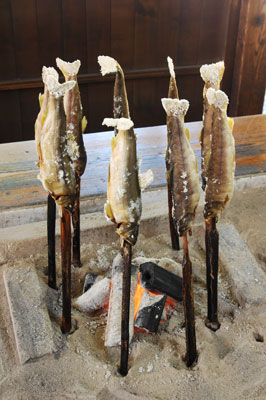 Gassho Chaya (noodle restaurant)
Besides noodle-type dishes like soba and udon, rice dishes and sides, the menu also offers Hida specialties like sasa-zushi, with its simple flavor, mitarashi dumplings, gohei-mochi and so on.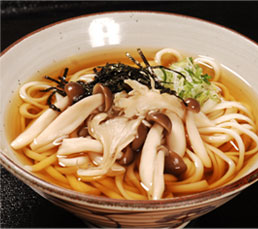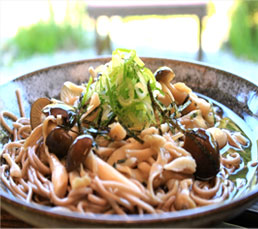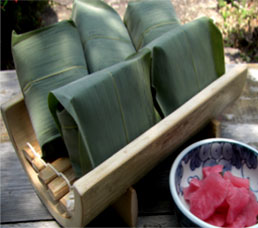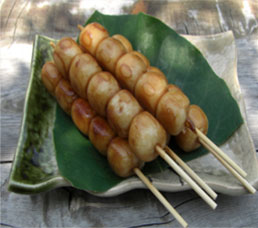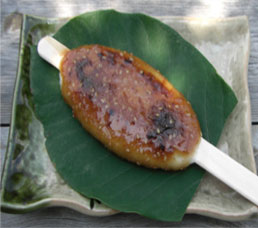 Gassho Shop

You can choose from a wide range of items, such as Gero Onsen specialty goods, souvenirs of the Hida region, and mascots.